Bio
I am an award-winning Studio / Creative Director and Co-Founder / Development Director at Colabee Studios. I currently oversee all development and operational activities, media, public and community relations, marketing and social media. I also lead our cultural ethnography activities including planning, production and post-production for our documentary film work.
For the past two decades I have developed and led game projects and studios of all shapes and sizes. I've been lucky enough to ship twelve games from concept through post-production generating several hundred million dollars in revenue and earning a wide variety of national and international accolades and praise.
Prior to starting Colabee Studios, I served as Studio & Creative Director of E-Line Media / Upper-1 Games, earning a coveted British Academy Award for Best Debut for our work on 2014's indie hit Never Alone. Never Alone was developed in partnership with the Iñupiat community of Northern Alaska to share and celebrate their rich mythology and traditions with a worldwide gaming audience.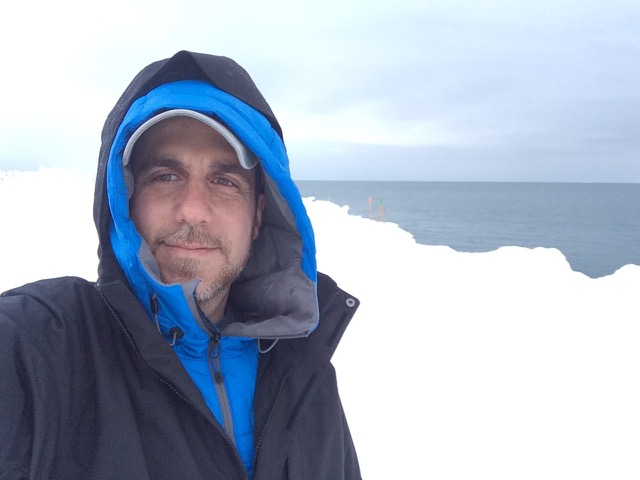 The view from the "top of the world" in Barrow, Alaska.
For five years, I ran the renowned game development studio Crystal Dynamics as its Studio Director where I oversaw development and production of three major productions in the Tomb Raider series. I co-founded and served as Development Director at Cinemaware, a modern revival of the legendary Amiga developer. At Activision, I co-conceived and directed the cult-classic Interstate '76, served as Lead Game Designer on MechWarrior 2, and got to live out a childhood dream of working on a classic Activision game Pitfall, to help bring it to it's 16-bit glory.
Between major projects, I provide external design and development services to a variety of clients in the arts, education and entertainment industries. Past clients include Microsoft, Eidos, Infogrames, Digital Kitchen, THQ, Total Immersion Software, San Francisco Jazz Heritage Center and the UC Berkeley Center for Labor Research and Education and the Cook Inlet Tribal Council.
I hold a BA in Fine Arts from the University of Southern California's Roski School of Art & Design.
Gameography:
The Forest Song (Current)
Never Alone: Foxtales (2015)
Never Alone (2014)
Tomb Raider: Underworld (2008)
Tomb Raider: Anniversary (2007)
Tomb Raider: Legend (2007)
Project: Snowblind (2005)
Defender of the Crown (2003)
Mech Warrior 4 (2000)
Slave Zero (1999)
Interstate '76 (1997)
Mech Warrior 2 (1995)
Pitfall: The Mayan Adv. (1994)
Contact: